A very special anniversary: 100 years of BMW celebrated with a unique exhibition
A temporary exhibition at the BMW Museum for the centenary of the Bavarian car manufacturer in 2016.
Task
For the 100th anniversary of legendary automotive giant BMW in 2016, a special exhibition at the BMW Museum was supposed to showcase a century of company history in a classical museum style. The exhibition with the title "100 Masterpieces. BMW Group – 100 Years of Innovation and Enterprise" aimed at making the turbulent company history come to live in a multi-faceted way. Expomondo was asked to implement the design by schwarzID.
Implementation
As the exhibition was public, we needed to comply with special requirements during the construction phase. Expomondo was in charge of planning all steps necessary for the construction with strict deadlines. Furthermore, we headed project planning, coordination and supervision. The entire project was realized to the utmost satisfaction of all parties involved. From March 10, 2016 to September 30, 2017, the 100 masterpieces were presented in a neutral museum environment. The pedestals for the cars were painted gray with a material accent in oak at the edge.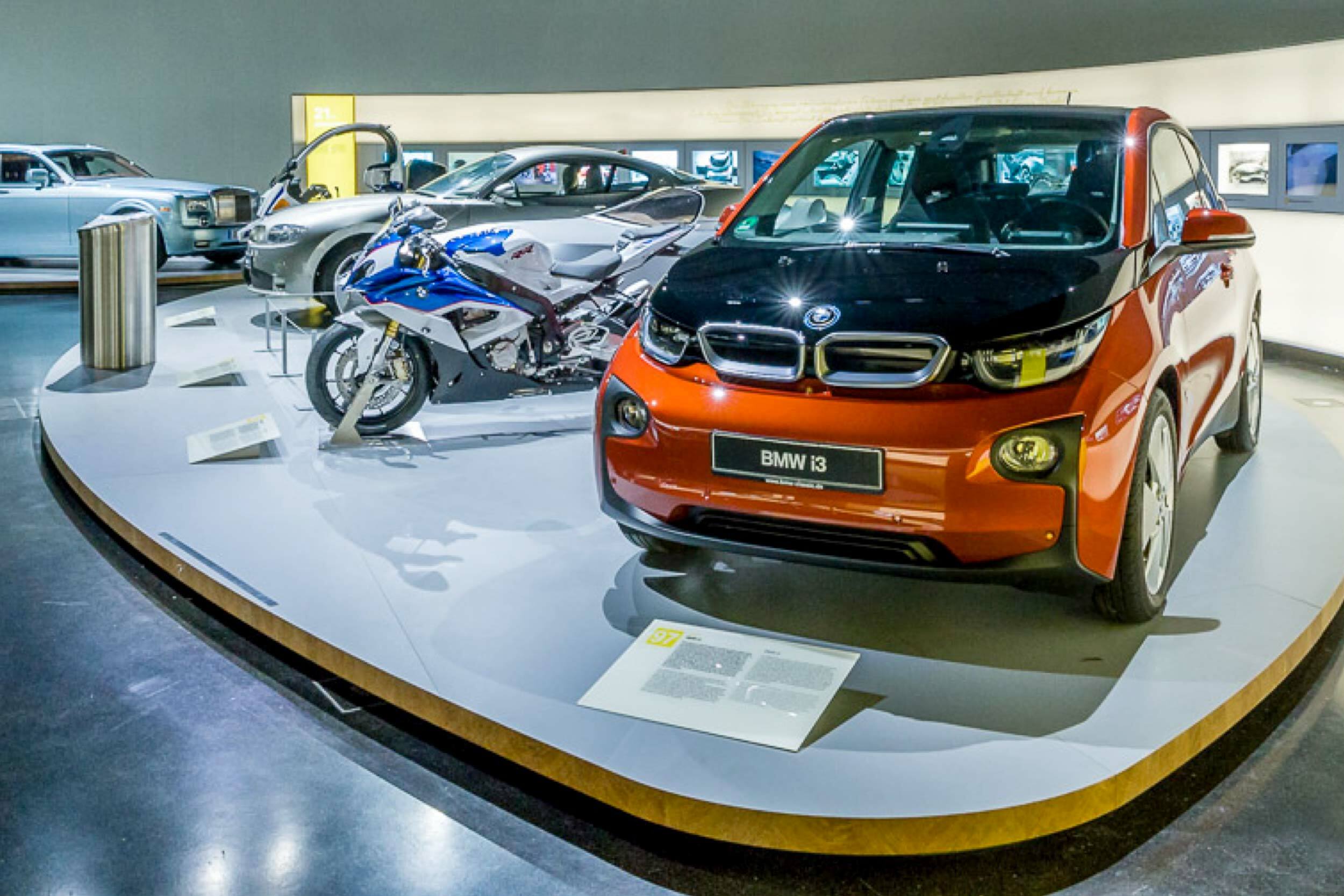 100 Years of sheer driving pleasure and automotive tradition presented as a top of class experience.
You are looking for the ideal partner for an extravagant exhibition or staging with style?
Then give us a call or send us a message.
P +49 511 740 74 - 0