Stylish new training campus for the freenet Group
In cooperation with the design agency Preussisch Portugal and the freenet Group, a modern and trendy training center was created in Hamburg.
Task
The training center of the freenet Group was moved from Erfurt to Hamburg in 2018. It now resides at the Deelbögenkamp. The design by the agency Preussisch Portugal was expertly implemented and assembled by Expomondo. The rooms are supposed to give employees of all freenet brands a sense of home while offering the most advanced indoor climate and audio-visual equipment. The atmosphere was supposed to be warm and inviting while promoting dialog and motivation for learning. The vision of freenet was to be reflected in the furnishing.
Implementation
Expomondo realized all specifications compliant with the concept. We equipped the reception area, break room as well as all the seminar rooms with furniture, design and acoustics elements. The newly designed campus now offers modern and open spaces with a great infrastructure. All employees of the freenet Group can now enjoy professional training at a creative location.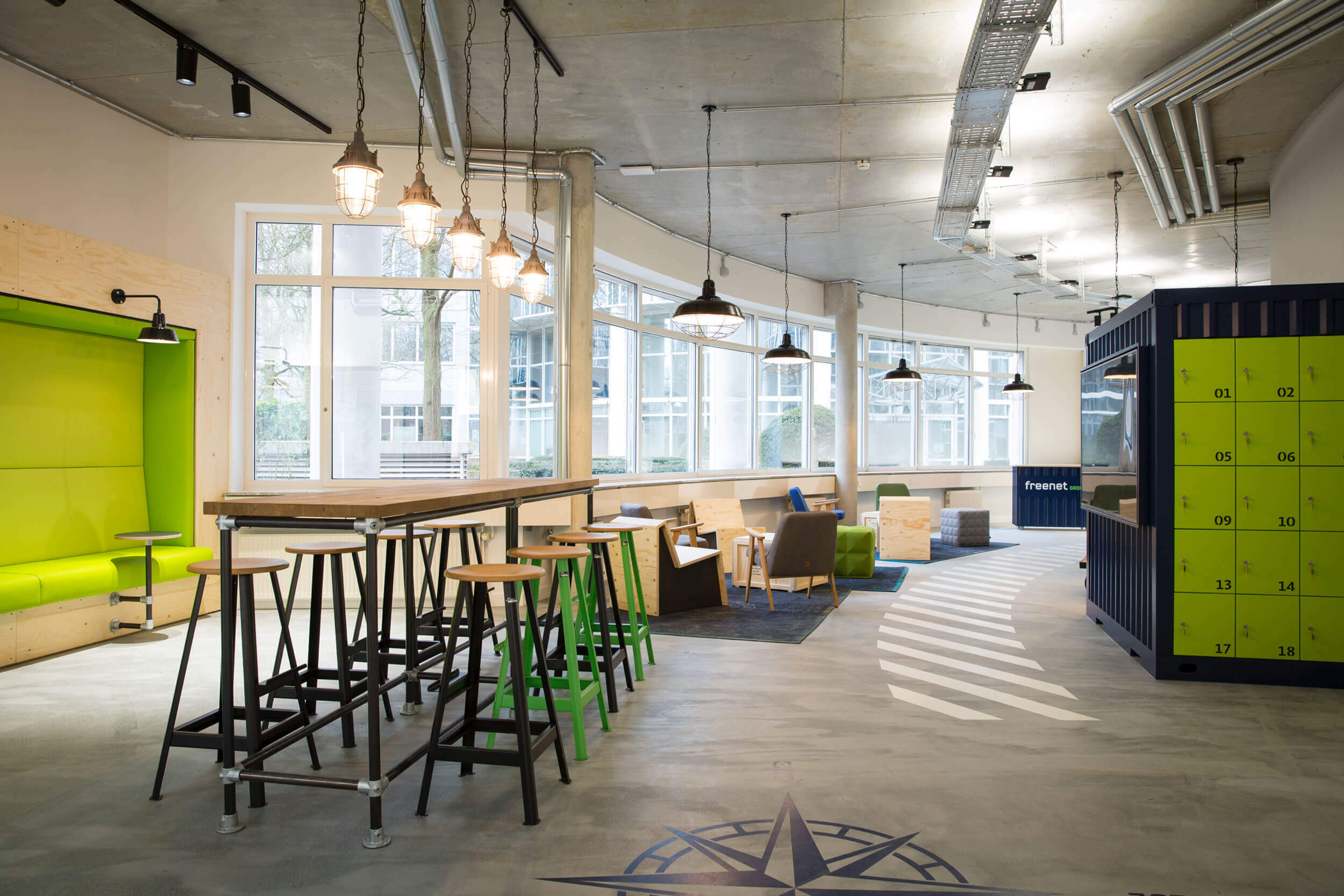 A modern training center for all employees of the freenet Group was professionally executed by Expomondo.
You are looking for the ideal partner for an extravagant exhibition or staging with style?
Then give us a call or send us a message.
P +49 511 740 74 - 0