Higher, faster and stronger for SAMSUNG Electronics
For the Olympic Games in London, electronics manufacturer SAMSUNG wanted to showcase their athletic values from an ideal side.
Task
SAMSUNG wanted to present their newest mobile devices at the Olympic Games in London with a fresh new twist. The design came from hartmannvonsiebenthal and was expertly realized by Expomondo. It even went on tour. The mobile pavilion, called PIN, was erected on a 400m2 area at the VeloPark. Electronics producer SAMSUNG was the main sponsor of the Summer Olympic Games in London and wanted a pop-up concept for various locations to accompany the Olympic torch relay.
Implementation
Expomondo carried out assembly, organization, logistics and was head of project and construction of this innovative structure. Furthermore, documentation and detailed planning of the various component groups was performed by us. The concept was supposed to be shown at several international locations, London, Moscow, Singapore and St. Petersburg. That's why a multilingual assembly instruction manual was created. In addition to assembly, Expomondo was also in charge of listing all construction components as well as drawing up photo documentation, method statement, risk assessment and obtained TÜV- and B1-certifications.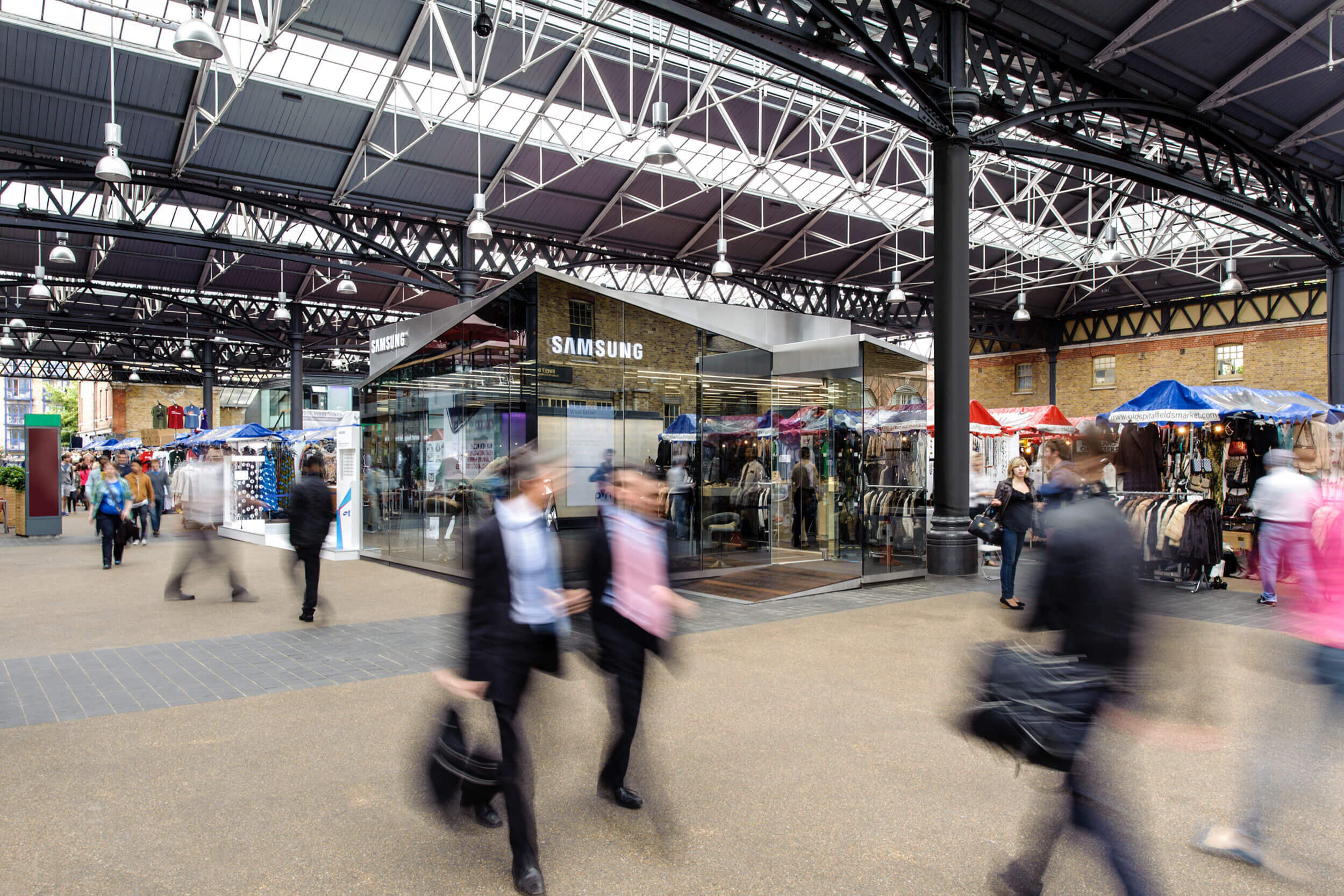 The mobile showroom for athletic electronics manufacturer SAMSUNG was an international success.
You are looking for the ideal partner for an extravagant exhibition or staging with style?
Then give us a call or send us a message.
P +49 511 740 74 - 0